The Extension Foundation's Impact Collaborative program is hosting a leadership series available to member institutions. Join our Leadership team for this 3-session series on June 8th, July 6th, and August 10th for conversations with special guests to get wisdom on turning volatility into vision, uncertainty into understanding, complexity into clarity, and ambiguity into agility!

Extension Foundation is happy to announce Dr. Courtney Owens from Kentucky State University as the speaker for the first session! Dr. Owens will be sharing his experience leading as an Interim Associate Extension Administrator, navigating system changes and challenges of the pandemic.


Dr. Courtney Owens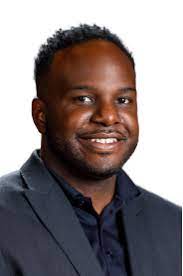 As the Interim Associate Extension Administrator at Kentucky State University, Dr. Courney Owens specializes in Program and Staff Development, Extension Education, and Leadership in Agriculture & Natural Resources. Dr. Owens also serves on the Advisory Board for the Agricultural Leadership program and is an Extension Foundation board member. Additionally, he is a key member of the leadership team designing and delivering the 1890 Extension Leadership Academy.