The Extension Collaboration on Immunization Teaching and Engagement (EXCITE) project held its final Strategy Session, marking the last time the EXCITE pilot projects will meet before concluding their projects. This event signifies the end of a two-year effort aimed at bringing Immunization Education to Extension communities. During the session, the EXCITE Program team members, EXCITE teams, and partners gathered together to celebrate the project's efforts. The success of this project is a testament to the resilience and hard work of the teams involved!

Through a partnership with CDC, the EXCITE Pilot Projects aim to improve immunization rates for priority populations and provide insights for future immunization education best practices. The Pilot Projects are two-year project involving 39 Land Grant institutions ending in May 2023.
During this final session, members of the EXCITE teams and partners gathered to celebrate the project's impact and reflect on what was accomplished. As the project comes to a close, it was important to recognize the contributions of all those who have helped make it a success. During the celebration, teams had the opportunity to express their gratitude and highlight those who had contributed to their success. There were shout-outs to team members, coaches, partners, and others who had supported the project. It was an uplifting session and a great way to wrap up the project!

Partners from the Centers for Disease Control and Prevention (CDC) also joined to show their support and recognize Extensions' strength in reaching hard-to-reach populations. The EXCITE Program team also took the time to recognize two members who were leaving at the end of the project, Maggie Grandon and Linda Kirk-Fox who contributed greatly to the project and their teams.

As we close out this phase EXCITE, we can take pride in all that has been accomplished. This initiative has brought together health partners and Extensions across the system with the goal of reaching rural and underserved populations. We thank everyone involved for their hard work and dedication, and we look forward to seeing the great things that will come next in the Implementation Phase!

Shout-outs from the Session: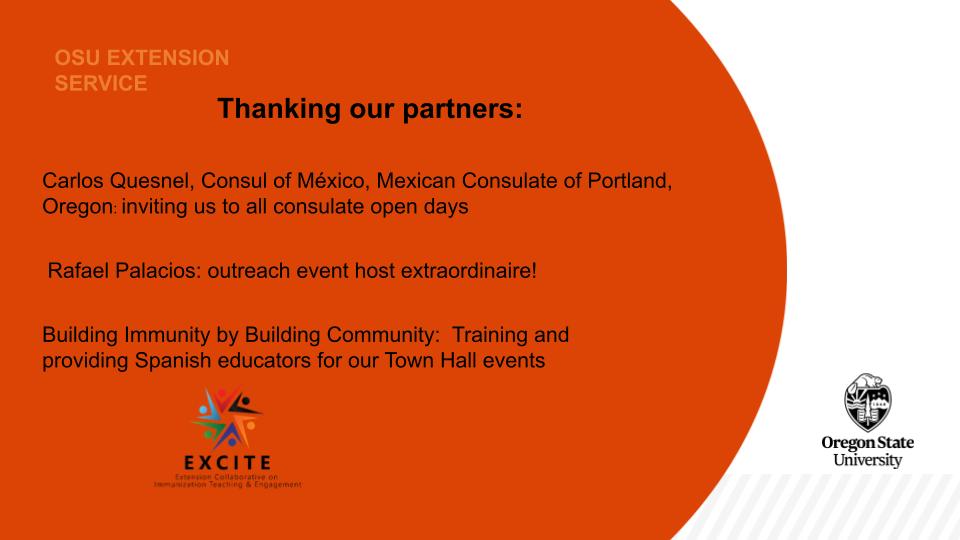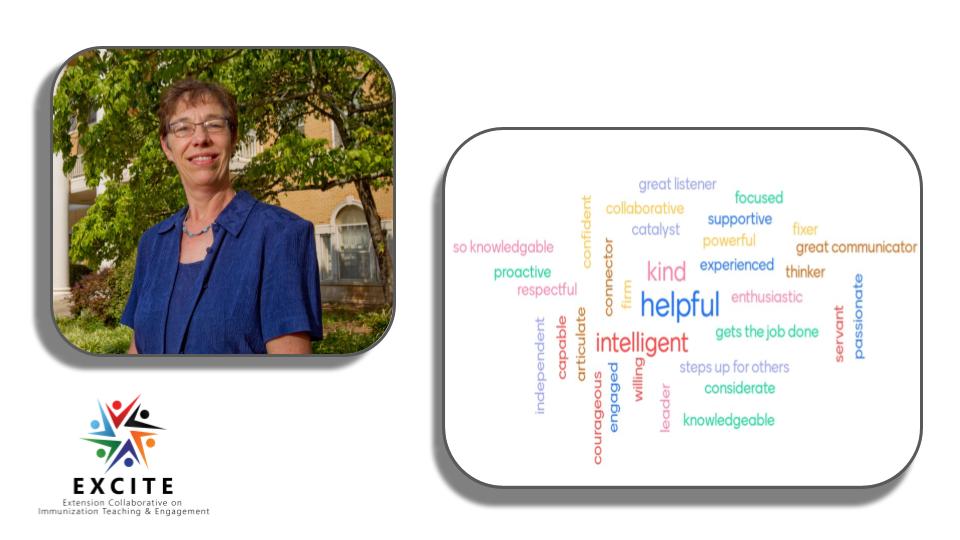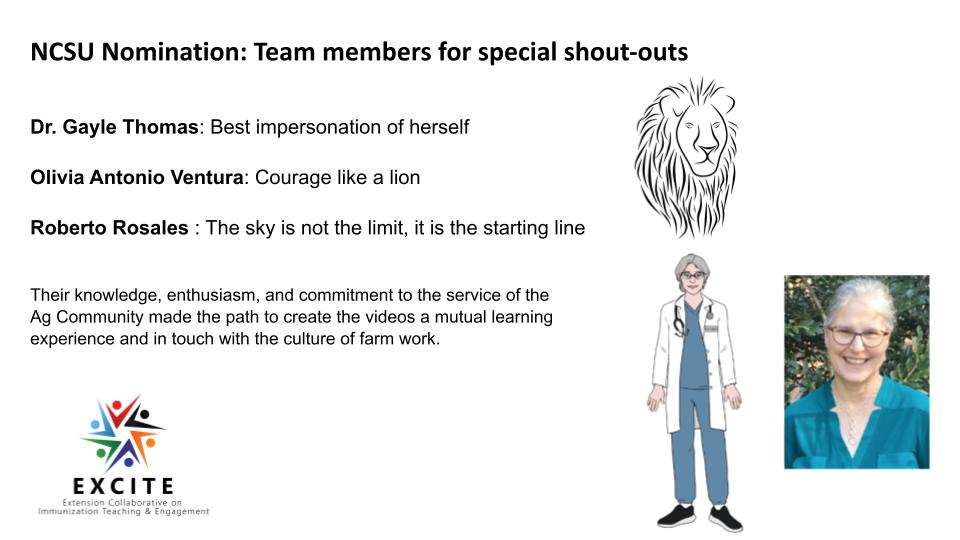 Learn more about the EXCITE Pilot Projects on our website.
See project videos, partner videos, and a map of the project reach!