Access this virtual chat at 1 PM ET on October 6th, 2020 here.
Moderator: Alan McHughen, PhD
Host: Rose Hayden-Smith, PhD
DNA has moved from research labs into applications in our daily lives, through-- among other things-- personal genetic testing kits and GMO foods. The technology is not well understood by the general public, and the topic is often surrounded by confusion and controversy. Research indicates that Americans are closely divided over the perceived health risks of food additives and genetically modified foods. (Ref: PEW - https://www.pewresearch.org/sc...tives-on-food-risks/)
In this Virtual Chat featuring Cooperative Extension specialist and public science advocate Dr. Alan McHughen, participants will have an opportunity to learn more about the basics of DNA and genetics, along with newsworthy topics, including genetic engineering in the food system. Dr. McHughen will also weigh in on the ethical and privacy issues arising from DNA and genetic technologies. In this chat, we'll also discuss the role of Cooperative Extension professionals in communicating complex science concepts to those we work with.
Dr. Alan McHughen is a public sector educator, scientist and consumer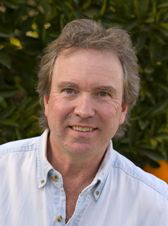 advocate. A molecular geneticist with an interest in crop improvement and environmental sustainability, he is on faculty at the University of California, Riverside, where he also serves as a Cooperative Extension Specialist. He is the author of several books, including DNA Demystified: Unravelling the Double Helix and Pandora's Picnic Basket: The Potential and Hazards of Genetically Modified Foods.
Each month, the eXtension Foundation will host a virtual chat here on Connect Extension, available to all Cooperative Extension professionals. The purpose of these short virtual chats is to highlight best practices and innovation throughout Cooperative Extension. Each session will be a different topic area.